TIB DEMANDS IMMEDIATE RELEASE OF JOURNALIST ROZINA ISLAM
Prothom Alo English Desk
Dhaka
Published: 18 May 2021, 20:32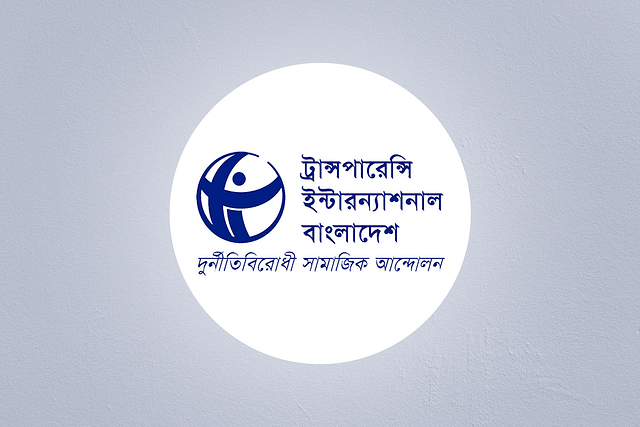 TIBProthom Alo illustration
Transparency International Bangladesh (TIB) has strongly condemned the detention and harassment of investigative journalist Rozina Islam at the ministry of Health while performing her professional duty, reports UNB.
In a statement issued on Tuesday, TIB has demanded immediate withdrawal of charges and unconditional release of Rozina Islam. It has also urged the government to show prudence by ensuring exemplary punishment to the culprits through proper investigation into the incident.

TIB's executive director, Iftekharuzzaman said, "The harassment done by the officials of the ministry of health by confining a female journalist for hours for allegedly stealing government documents is not only unethical but also a naked expression of anger towards her."

Iftekharuzzaman said, "It is natural to consider the incident an angry reaction of the authority towards Rozina Islam's recent reports on the irregularities and corruption at the ministry of health and the lack of coordination and professionalism of the organization in dealing with the Covid-19 crisis."
Advertisement
Advertisement
This came as a warning message from corrupt persons to those who are dedicatedly doing investigative journalism to protect public interest in the country amidst hundreds of adversities, said Iftekharuzzaman.
"Its consequences are beyond our comprehension," he said.

The executive director of TIB expressed surprise at how the case was filed under sections 3 and 5 of the Official Secrets Act-1923 and sections 379 and 411 of the Penal Code, drawing on the issue of state secrecy against Rozina Islam.

"A selfish group has tried to challenge the whole media by trapping Rozina without considering her identity as a journalist," said Iftekharuzzaman.

Expressing displeasure over the fact that not a single incident of torture of journalists has been properly investigated and prosecuted, TIB demanded immediate and unconditional release of the journalist for the future of independent journalism and media, and in the interest of upholding democracy, justice, good governance and Liberation War values.
18-May-2021
Rozina Islam
National
Source : প্রথম আলো