I WILL CONTINUE WITH JOURNALISM, SAYS ROZINA AFTER RELEASE
Staff Correspondent
Dhaka
Updated: 23 May 2021, 16:57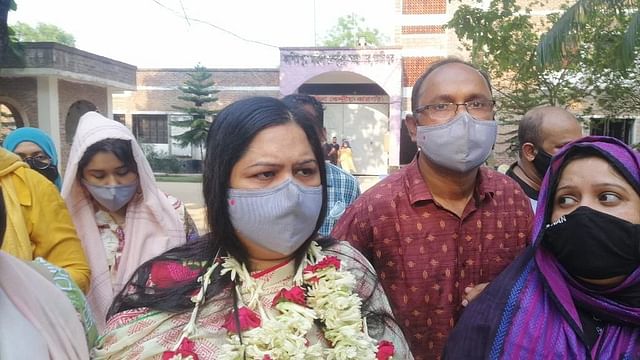 Journalist Rozina Islam gets release on bail from Kashimpur High Security Central Jail on 23 May 2021Prothom Alo
Prothom Alo's senior reporter Rozina Islam on Sunday said she will continue with journalism.
"I will continue with journalism. I thank everyone, including journalists, who stood beside me," she said after being released on bail from Kashimpur High Security Central Jail around 4:00 pm.
A Dhaka court on Sunday granted Rozina Islam interim bail until 15 July. The court of Dhaka chief metropolitan magistrate granted the bail on condition of submitting a bond of Tk 5,000 and her passport in the case filed under the colonial-era Official Secrets Act and two sections of Penal Code, by a health ministry official.
Rozina was behind bars from 18 May.