COALITION FOR WOMEN IN JOURNALISM
61 WOMEN JOURNALISTS, INCLUDING ROZINA ISLAM, SUBJECT TO HARASSMENT
Prothom Alo Desk
Updated: 08 Oct 2021, 10:46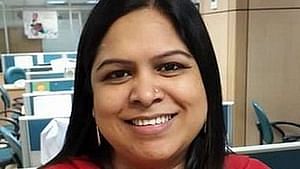 Rozina IslamFile Photo
All over the world in September this year, 61 women journalists were subject to various forms of harassment including detention, physical and mental abuse and legal action. This was revealed by the global organisation, Coalition for Women in Journalism, in its report 'Press Freedom for Women Journalists – September 2021'. The report was posted in the organisation's website on 1 October.
The Coalition for Women in Journalism's report said that seven women journalists were harassed by means of legal action in six countries including Bangladesh, India, Iran, Pakistan and Turkey. Bangladesh's Rozina Islam, senior reporter of Prothom Alo, appeared on the list too.
The court in September rejected Rozina Islam's plea for the return of her press accreditation card, two mobile phones and passport which were seized in a cased filed against her under the penal code and the Official Secrets Act.
On 17 May this year, while carrying out her professional duties, Rozina Islam was detained, harassed and abused for nearly six hours at the health ministry. She was handed over to the Shahbagh police station at around 8:30 that night where a case was filed against her at midnight. She was released on bail on 23 May, a week after her arrest.
The Coalition for Women in Journalism's report said 12 women journalists in September were subject to assault while collecting information or preparing reports. Attacks were made on women journalists in that span of time in Lebanon, Turkey and the US.
The report also said that 10 women journalists were physically abused in Afghanistan, Nigeria, Montenegro, Slovenia, Tunisia and Turkey. Also on September, seven women journalists were detained on various charges in Belarus, China, Myanmar, Poland and Russia.
08-October-2021
Rozina Islam
National
Source : Prothom Alo